This week has been a blur. And while I don't think I would want to repeat it, I am proud of myself for getting things done.
The scarf for my sister is made. Tassles attached and each thread knotted so they don't unravel. She is such a hardworking mom I wanted to make sure it didn't get ratty. I am now working on her hubby's hat. I am thinking about making Tychus in knitty, but since I already started the brim maybe a horizontal hat will work.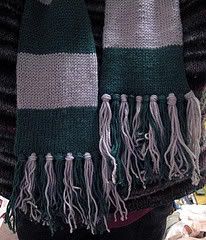 And hello there SP! I know that soon you will be dropping in here to check up on me. I am really excited to start the new year with the next Secret Pal project. I hope you ahve as much fun gifting as getting from your SP!!